Micromax Canvas Hue Vs ASUS Zenfone 5
Micromax the established Indian based mobile brand has recently stunned the crowd with its colourful Canvas Hue. The ace Chinese brand Asus has introduced the spectacular Zenfone 5, the devises have created waves of excitement in the affordable mobile phone category. Micromax Canvas Hue and Asus Zenfone 5 are professionally designed phones, and both have signature uniqueness. It is a tough choice to pick between the two, let's compare and find out.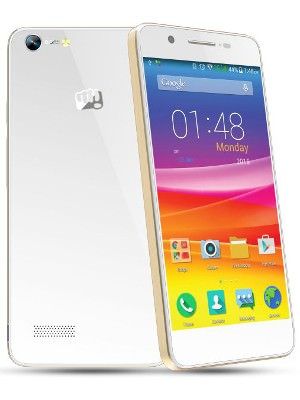 Design:
Micromax Canvas Hue is a slender phone with a neat architecture; it is the professional build that makes it attractive at first sight. It has a classy pristine white enclosure with an inner vibrant display. Anyone who owns the phone will be thoroughly addicted with the classy design, and it has the appearance of any other high-end phone in the market. The colour choices are white and gold.
Asus Zenfone 5 is also a chic looking phone, it is a tall slim devise and the outer architecture is a classy black and inside is a stunning display packed with multi-hued colours. With just a mere first glance, it is addictive to the core, and there are quite a few colours to choose from such as gold, red, white and black.
Display:
The initial screen clarity of Micromax Canvas Hue is impressive from a distance; the 5 inch screen is packed with a stunning display of colours. Its display density power is 720×1280 pixels and it is engineered with a capacitive touchscreen. The colour emission output is an impressive 16M. The devise is ideal to watch videos and movies, the vibrancy crispness effect is magnificent and the viewing angles are great.
Asus Zenfone 5 also flaunts an attractive display, and here too the attraction factor is visible from a distance. It exhibits an amazing 6 inch screen and its display power is 720×1280 pixels and the rich sequence of colours is contributed by the admirable 16M colour emission capacity. Its density capacity is 245ppi, and like Canvas Hue it has a capacitive touchscreen.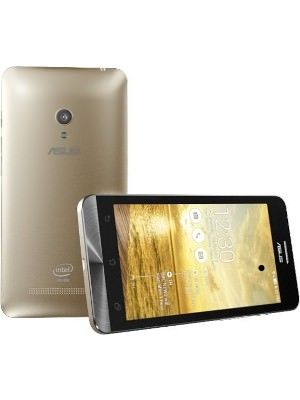 Camera:
The camera capturing power of Micromax Canvas Hue is pretty satisfactory, it has an 8 megapixel rear camera and 2 megapixel front camera, and the flash option is present. Shooting images with Micromax Canvas Hue is a pleasurable experience, the image quality is impressive, and it is said to be well-suited to engage in lengthy selfie moments.
Asus Zenfone has superior camera potential, it is engineered with a world class 13 megapixel rear camera and 2 megapixel front camera. The flash option is present and the experience of capturing images is mind blowing. The 13 megapixel camera shoots pictures that are class-apart; perfect to spend a fun-filled relaxed day with family and friends and click away to glory. The end result is rich images packed with abundance, and every minute detail is visible, to an extent that it can be cherished forever.
Hardware:
Micromax Canvas Hue operates on an advanced 1.3GHz quad-core processor with 1GB RAM and its internal storage capacity is 8GB and it can expand to 32GB with the aid of microSD card. Its hardware capacity is praiseworthy and users can store a range of apps and even compartmentalize folders to accommodate many images.
Asus Zenfone 5 is built with a high-tech 2GHz Intel Atom Z2580 processor, it accommodates 2GB RAM. The internal storage power is 16GB and it can expand to 64GB with the aid of micro SD card.
Software:
Micromax Canvas Hue is equipped with a class-apart Android 4.4.2 operating system and it offers Java support. The user interface capacity is smooth and series of apps can be downloaded within a short time interval. It is a phone for the mass who desire to live the economical way, and like any other high-end phone, users can depend on it for daily business and recreational activities.
Asus Zenfone 5 is built with Android 4.3 operating system, it too provides Java support and it functions on an efficient Zen user interface. It is an ideal phone for a successful and convenient mode of life. Its robust user interface support immense downloading efficiency and a range of apps can be downloaded swiftly. Like Canvas Hue, Zenfone 5 is also handy to carry out daily recreational and business activities.
Battery:
The usage power of Canvas Hue is admirable; it functions on a potent 3,000 mAh lithium ion battery. Users can use the devise for an extended period, it supports lengthy 10 hour talk time and the standby time capacity is 280 hours.
The battery durability of Asus Zenfone 5 is 2,500mAh and it too is engineered with the powerful lithium ion battery technology. It offers extended 22 hours of talk time and its standby time capacity is 424 hours.
Messaging Features:
Users can have a blast with Micromax Canvas Hue and spend hours of texting, it has the multi-media potential to support extensive messaging and social networking sites. Consumers can make the best use of Google+, WhatsApp, Facebook and Twitter.
Asus Zenfone 5 too offers range of texting options, sufficient enough for a suitable and fun living. It provides Goggle+, WhatsApp, Facebook and Twitter messaging options.
Micromax Canvas Hue is a new phone that is out in 2015 January, and Asus Zenfone 5 launched last November. The two phones have the appearance to attract a vast audience instantly, and from the detailed description give, it is evident that the two phones have immense versatility and efficiency.
Micromax Canvas Hue and Asus Zenfone 5 sport an equal measure of high-value design class. The screen visual effect of Zenfone 5 is more pronounced than Canvas Hue, mainly because of the 6 inch screen, that reveals a great blend of colours. The camera potential of Asus Zenfone 5 is greater than Micromax Canvas Hue. Canvas Hue outdoes Asus Zenfone 5 with regard to having a superior software potential.
The battery power of Micromax Canvas Hue is higher and functions on 3,000 mAh battery, and Asus Zenfone 5 operates on 2,500mAh. Zenfone 5 offers longer talk time and battery stand by potential.