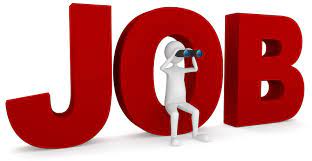 Mass Communication Jobs That You Must Know
Mass communication jobs are really amazing. They are seriously fun, and let me tell you the step by step process to get into the mass communication field. Mass communication is the basic method of sharing information with the masses. And to share your information, you need a channel or a medium; these are Television, radio, PR, advertising, and NewsChannels.
The field was first considered as not such a money-making field, but nowadays, this field is on the top of everything. The mass communication jobs are like screenwriters, sound mixers, advertising professionals, art directors, copywriters, etc. This field is not only for making money; it is also a very fun and entertaining field.
Mass communication jobs are not at all desk jobs; they are very creative jobs where you have to go to the field and explore the real world. The mass communication field is witnessing a very fast change in technology and people's engagement. In earlier times, mass communication was only based on the sharing of information. But now mass communication has helped the other companies grow very faster. Advertising and public relation have helped many organizations grow very fast. So the final point is that mass communication has various jobs, and we have made a list of top mass communication degree jobs.
Mass Communication Jobs After The Course
Mass communication is a very wide field and has lots of job opportunities. When you enroll in the mass communication degree college, you will build your portfolio according to your choice. The fields are radio, Television, photography, etc. Choosing one of them will be an easy task for you as you can learn all the fields and have specialized knowledge of one single course. After college, your main focus should be on the job, although you can also go for the higher degree program. But getting one of the mass communication jobs is not an easy task; you have to have proper qualities to get in the industry. Let's have a look at a very comprehensive list of mass communication jobs.
Mass Communication Jobs: Content Writer
If you love writing anything and have proper knowledge of the content, you may go for this one. Content writers are basically those writers who professionally write for websites or blogs. The platform to write may include online websites, e-commerce websites, social media channels, and blogs. Their main focus is producing written content for the client or their own blog. This whole practice makes the client or brand more visible on the online platform. But it is not like that; you just write content and submit it.
You must have proper knowledge of digital marketing and search engine optimization. These are the two technicalities that one must have proper knowledge of. The online content writing jobs will make you feel all time entertained, and you can also start your own website or blog and earn money. The best thing about this job that you can also start as a freelancer. There is only a single way to get this job, that is practice a lot. Start your own blog and start practicing as you can build your portfolio. If you want to earn money out of it, then you may earn from advertisements and promotional content.
Mass Communication Jobs: Technical Writer
It is also like a content writer, but the person mainly focuses on the technical aspects and technical information. Technical writers may get to write the documentation of the company and technical documentation. The technical documentation may include reference guides, manuals, user manuals, etc. a technical writer is a person who handles all the office writing work they also create press releases and write content for web pages.
They also news to have full knowledge of search engine optimization and digital marketing. The basic difference between the content writer and technical writer is that technical writers are more focused on serious writing; they do not need to be very creative. While writing press releases and user manuals, you have to be clear and focused on the point. A good knowledge os google Adsense and Adwords is appreciable. You should learn this type of writing by practicing only.
Mass Communication Jobs: News Editor
If you have gained experience in journalism or want to get into the journalism field, you must know about this job. The job of the news editor basically manages the stories. The news editor manages the stories in a way so that all the stories should be covered in the newspaper. He can also produce the news stories and also edit them as his need. He also checks the stories submitted by the reporters.
Checking any grammatical mistakes, flow and accuracy is also a news editor's work. They also coordinate with other team members like a newsroom and other advertising clients. This job is a real fun where you can have the full support and write about social issues and be the change that society wants. If you have an interest in the journalism field, then you must give it a try. This job is a dream for many, and you can get this job through regular news writing and experience. You can apply in news channels and other news platforms like web news channels, newspapers, and magazines for this job.
Film Industry
You must have heard the name of Hollywood and other countries' film industries. Do you know that millions of people work there? The film industry has several jobs waiting for you. You can be either be in front of the camera or can be behind the camera. Some of the most famous film industry careers are cinematographer, director, lyricist, writer, screenwriter, photographers, editors, etc. in mass communication; nothing depends only on the degree you have to have some sort of talent skills. Joining any film school or mass communication university will not make you a good cinematographer.
You have to have a good knowledge of the camera angles and movements. The same thing is with all the professions; if you want to be a scriptwriter, then you must know the basics of film writing and have the knowledge of the technical writings. You have to be creative and innovative at the same time. The film industry does not offer you a desk job. The film industry is fully based on the field, and one must learn about the fieldwork. So start practicing now, and it will definitely help you to breakthrough. The industry is full of glamor and money; if you work really nicely, you will definitely earn a big amount. It would be best if you focused on both classroom and fieldwork. Proper knowledge of theory and practice will get you a nice pay job.
Mass Communication Jobs: Advertising
Money, glamour, fame, art, and ideas all come under one umbrella. And the name of the umbrella is advertising. You must have seen some advertisements on your mobile phone or on Television. And is you are a graduate of mass communication; then you must be knowing about advertising. It is all about influencing people to buy certain products. The advertising industry has seen a sudden rose in it. The demand for new talent in the industry has been increased throughout the years. After the coming of new mediums like digital media, the number of advertisements has resulted in the high demand for the new talent.
To get into the advertising field, you have to have proper knowledge of both theoretical and practical knowledge. The most demanded jobs in the advertising field are graphic designers, advertising copywriters, photographers, client servicing, media planners and buyers, etc. Advertising is a high paying industry, and one must not forget that there is a long struggle throughout the whole journey. To get into advertising, you must start preparing from today; you should have knowledge of market research, audience segmentation, idea creation, graphic designing, and media buying and planning.
Mass Communication Jobs: Public Relations
Public relations officer is one of the most important posts in any company. As a public relations officer is the mouth of any company, he manages all over the reputation of the company and its services. The main work of any public relations person is to handle the reputation management of the company. As a student, you must have the knowledge of public relations and different tools that one uses to get rid of any problem. Earlier it was not so famous but coming with the digital era; their work is doubled. They need to reach the maximum number of audience.one should use modern techniques like social customer relationship management and online reputation management. To get into the public relations field, you should have proper knowledge of all these above-mentioned tools. Try getting some internships during your summer breaks; it will help you in the future, as contacts are most important.
Other Mass Communication Jobs
Photography
Digital marketing
Television and radio production
Video jockey and radio jockey
Event management
Sound designing
Graphics designing
Final Words
Mass communication might not be a mainstream career option, but nowadays the job opportunities are many. So one may choose the mass communication course if he/she has an interest in this above-mentioned mass communication job. I am also a bachelor of journalism and mass communication studies and currently working as a content writer writing an article for you. So you do not need to worry about not getting a job or something like that. You have to be fully dedicated to the work that you are doing.
If you loved reading this article, then please leave your valuable feedback in the comments section below.