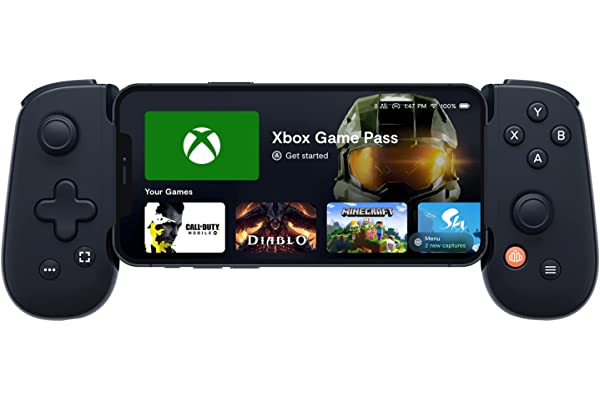 The Best Mobile Gaming Accessories That You Must Have For An Amazing Gaming Experience
Mobile gaming accessories are the core support of every mobile game. It makes the whole playing experience comfortable and satisfying. Using mobile gaming accessories, you can play any mobile game with concentration and more focus.
They support a long-lasting battery, high-quality audio facility, high storage, waterproof features, etc. if you really wish to gain amazing game experience, you must use the below mentioned mobile gaming accessories for the comfortable and smooth gameplay.
List Of Mobile Gaming Accessories
If you are passionate about mobile gaming, you must check out these amazing phone gaming accessories for a complete and satisfying mobile gaming setup.
These accessories allow you to experience long-lasting gameplay in any environment. All you need to do is find the best connection and a place to play your favorite game.
These mobile game accessories include –
Block Out Distractions
When you are playing the game on your mobile phone, the last thing you want is a distraction. There is so much noise coming from the outside environment of a bus or a train. Hence, it becomes difficult to concentrate wholly on your mobile game. If you wish for the complete blockage of outside noise or disturbance, you must buy these amazing TaoTronics over Bluetooth headphones.
These are the best phone gaming accessories that can help you cut outside noise easily by using the awesome built-in noise cancellation feature.
It is the most affordable gaming accessories that will help you enjoy your game with 30 hours of battery life. So, if you are heading out for a trip, carry these amazing TaoTronics to block out all noisy disturbances from your surroundings.
OnePlus Type-c Bullets Earphones
Oneplus bullets are the best USB-C earbuds that you can purchase with minimal expenditure. If you compare these earphones' prices, you will notice that these are way cheaper than the competitor's price. OnePlus Type-C bullets offer you the clear and best audio as compared to other headphones.
Ventev Powercell 6010+ for a Best charging facility
Ventev powercell is the best portable charger that has so much to offer for everyone. It also has a built-in charging battery backup of AC prongs, an additional charging feature apart from the USB-C cable.
If you plan for a long road trip, you must carry this mobile gaming accessory for the effective charging facility.
Aukey PD Power Bank- for long-lasting game sessions
Almost all of us often heard that playing mobile phone games cut down many phone batteries. But through this Aurkey PD Power bank, you don't need to care for your mobile battery. Using this power bank, you can easily recharge your phone in one go.
Apart from the amazing power facility, it offers you a slim and sleek design that can easily fit in your pocket.
We suggest you purchase this power bank that offers you the USB-C power with 2.0 outputs and up to 18W of power output.
GameSir F2 Grip for best grip
The worst part of mobile gaming is the worst grip. We all might have gone through while playing long-lasting games on mobile phones. It is one of the essential gaming gadgets for mobile.
Our phones are not designed in such a way to be held in a landscape for a long time. But if you use this GameSir F2 grip accessory, you can play your game easily without any hand cramps. It provides you a comfortable phone grip feature with an outstanding on-screen joystick adapter that can also be used for MOBA- style gaming.
8Bitdo SN30 Pro
It is the modern Bluetooth controller that can give you 90s feel with the retro design it offers. This Bluetooth controller consists of modern features such as dual-stick and rumble functions. If you are obsessed with retro designs and gaming, you must purchase it for the nostalgic experience.
Additionally, it has a special feature named thumbsticks that allows you to customize the design for a higher precision and accuracy level. This will enable you to respond in your game like PUBG and Fortnite quickly. Look at these amazing advantages of this gaming accessory.
Advantages include-
The amazing Motion sensor of the 6-axis
Textured triggers, thumbsticks, and buttons
Convenient wired USB-C
It can run on android, windows, Steam, macOS, Raspberry pi, and Nintendo switch
It has a high power battery of 1000 mah that can run for more than 20 hours of the game.
It is available three color themes which include off white, all black color shades.
You can easily modify the vibration setting
Allows customization feature
Razer Raiju Mobile
This is the most expensive and lavishing mobile accessory that offers you the most elite configuration. The Razer Raiju mobile has so much to offer for everyone, and it is the preferable Bluetooth controller for mobile phones. Using this mobile accessory, you can set your custom profile with unique features like the accompanying app and remappable buttons.
This Bluetooth has a special feature called phone mount, which can easily identify and quickly pair with two mobile phones through wired connection or Bluetooth.
Advantages include-
It offers you the best Ergonomic design, which is a must for large hands
Offers convenient clutch sensitivity
You can easily adjust your phone mount
Consist of Hair-trigger mode
Supports mobile application
Consist of USB-C and BT compatibility
It provides four remappable multi-function buttons
Comes under the top of the line build quality
Supports locking functionality
Long last battery- Up to 20 hours of battery backup
SteelSeries Stratus Duo
The Stratus Duo is the most versatile phone gaming accessories that can be used on mobile phones, computers, and even tablets simultaneously. Using this, you don't need to disconnect from already paired devices; it means you need to flip a switch on its back.
You can easily play your favorite game on your preferable screen. All you need to do is connect a Wi-Fi dongle with your computer and Bluetooth to your android mobile phone. It offers you comfortable features like an easy grip and a long lasting lithium-ion rechargeable battery facility.
Additionally, it also consists of Steam, which makes it possible to play over 6,000 game tiles. It is considered one of the best mobile gaming accessories that come with wired gameplay support and other special functionality features. This eliminates the requirement for any additional software.
Steelseries Stratus Duo advantages include-
It consists of durable Analog sticks
Designed in Ergonomic style
It has magnetic triggers
Quick toggle to switch between different connections
Play and plug functionality
Long last battery feature
2.4ghz wireless connectivity
BT connectivity
No need for any software on mobile devices
Razer Hammerhead BT
Razor hammerhead BT is one of the best wireless headphones, available in classic green and black color.
It is a versatile and convenient android phone gaming accessories that can easily fit your travel bag. It offers you the best quality audio and a long last battery facility that lasts for more than 8 hours.
It offers you the unmatchable gaming experience, including features like high quality 10mm neodymium and 30ft range of connectivity.
The razor hammerhead has the silicon ear tips customization that can create passive noise isolation for your gaming environment. If you use these earphones, you will get a strong grip free from sweat problems that can ease you with long gaming experience hours.
Razer hammerhead advantages include
Sweat-resistant design
It takes only 2 hours for the full charge
BT 4.1 with aptX codec support
It consists of 30ft wireless of range
More than 8 hours of battery life
In-line mic customization and controls
Custom tuned neodymium drivers
MiWorm Mobile Controller
It is the most affordable gaming budget that will aid you improves your FPS shooters in-game. It has a strong mechanical construction, which doesn't need any extra power supply.
MiWorm Mobile controller has inbuilt triggers that have high conductive rubber pads. It has a high grip facility that allows you to experience a stable gaming environment.
Miworm Mobile controller advantages-
It has a flexible and convenient design that doesn't cover the mobile screen
Incorporate improved lock button and volume rocker
No wireless connection
Removes the risk of banned accounts
Mechanical operation
No external power or driver installation required
Ideal for fps shooters
Modular Joysticks
Like other mechanical triggers and finger sleeves, these are the best accessory for mobile gaming setup that doesn't require extra operation power.
It has been designed so that it resists water and gives a long-lasting experience to all the gamers. Additionally, it provides you smudge-free adhesives to keep your mobile phone scratch-free and clean.
Advantages include-
It can be removed and restuck many times
Sweatproof and waterproof
No-risk of permanent bans
Completely passive operation
No additional need for drivers, software, and Bt connection
Final Words
Every gamer requires high quality of mobile gaming accessories for smooth and long duration gameplay. It is essential to put a lot of concentration and focus to win a mobile game.
You must check out the above-mentioned high-quality and comfortable mobile gaming accessories for the long-lasting gameplay. Get ready to set up your mobile game with your preferred accessory.
Comment down below if you found this article helpful.