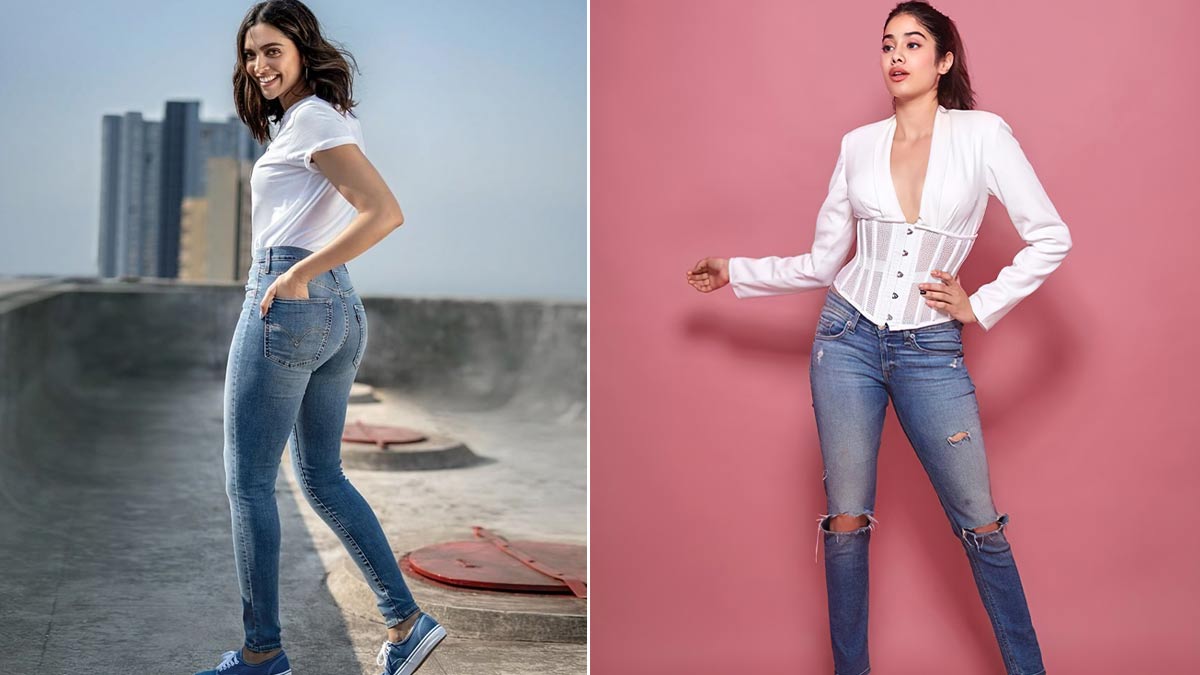 Skinny Fit Jeans vs. Slim Fit Jeans: What's The Difference?
Skinny Fit vs. Slim Fit Jeans: What's the Difference?
Ever worn Skinny fit jeans? Today, many clothing manufacturers and retailers are trying to cater to all body shapes and sizes so that everyone feels included in the fashion scene. However, not all clothing lines are created equal: some fit better than others. If you have spent a lot of time shopping for jeans or pants with the right fit, you've likely seen two terms bandied about: Slim Fit Jeans and Skinny Fit Jeans. So what's the difference between these two types of jeans?
First, it is essential to understand that while they share similarities in their construction with differing levels of tightness around specific areas (hips, waist), these two different styles require slightly different measurements taken at those points. In addition, different brands have different versions of both options; some are more comfortable as they stretch over your body better, and others come in various colors. The main difference is that skinny jeans tend to be more form-fitting around the waistline and thighs, while slim-fit pants have less room in those areas for better comfort.
What are Skinny Fit Jeans?
Skinny Fit Jeans and Slim Fit Jeans are two different types of jeans from the same family. Note that Skinny Fit Jeans are designed for women with skinny legs, while Slim Fit is designed for women who want to slim down their thighs and stomachs.
Since skinny jeans emphasize a slim figure, your body shape has to be on point before you wear them. The way the jeans are made gives off an illusion of having a long, thin figure regardless of what your proportions are. They hug your body in all the right places, making it look like you have narrow hips and long legs. They have become a staple for women with thin physiques and a great way to distract from problem areas like thighs, knees, and other parts. Nevertheless, skinny jeans are only for some body types.
They won't flatter your figure as much if you are on the heavier side of the spectrum. For example, if you weigh over 170 lbs, skinny jeans will make you look wider because they emphasize your thighs even more than usual. The only solution is to go one size up or try pants with more elasticity, such as bootcut jeans and some form of stretch fabric combined with it. If high-rise pants don't work, try low-rise skinny jeans instead.
What are the Slim Fit Jeans?
Unlike skinny-fit jeans, which are designed for women with skinny figures, Slim Fit Jeans are better if you have a more athletic build. It is because slim Fit Jeans are made to fit the curves of your figure while still giving you that sleek and straight dash. As a result, they provide comfort and show off your body's best assets (hips and legs).
The jeans come in two cuts that cater to different bodies: Skinny and Regular. The skinny version has some stretch, while the regular is slightly looser than the skinny version. Just like skinny jeans, they will make you look skinnier if you weigh more than 170 lbs. However, if you weigh 170 lbs or less, the regular cut will fit better in all areas. The Slim Fit Jeans are available in various colors and styles, including ripped jeans and regular blue jeans. These pants also come in various lengths and can be tailored to your liking.
Are the H&M Men's Jeans Slim fit? or Skinny fit?
The H&M Men's Jeans are straight-fit jeans. It means that they are neither skinny nor slim. They are not made as tight as skinny jeans but are not loose as slim-fit jeans. Straight-fit jeans tend to be roomy without any excess fabric. This makes them comfortable to wear and helps them maintain their shape over time because they aren't stretched out of shape by tightness at the waistline. These jeans also come in various cuts and styles, so you can find one that fits your body type the best.
The H&M Men's Jeans are, in fact, very skinny. So much in fact that they can only be worn by teenagers, young men, and slender men. Specifically, the H&M Men's Jeans are considered skinny-fit jeans because they have just enough denim material to create a slim-cut silhouette. In short, they are skinny jeans but not as tight as you would find on a woman. The reason women can wear the smaller-cut pants is that the width of those pants allows for more room around the hips and legs.
Slim Fit Straight Jeans
They are true skinny jeans for the first few weeks after you purchase them. After that, buying them from a professional tailor is best, as many stores will have alterations done to them when purchased. Once they have been altered and stitched up, they lose their proper shape. The H&M Men's Jeans are cut like women's, so there is slight variation across brands and styles regarding what we consider "skinny fit." More specifically, due to their very tight-cut nature, these pants have almost no room for your legs to swell during strenuous activity (such as jogging). Therefore, it makes them uncomfortable to wear for a prolonged time.
The H&M Men's Skinny Fit Jeans are not designed for sports. The material is too thick and is made in a way that restricts your range of motion. If you are looking for athletic pants that you can wear to the gym or while running, then the H&M Men's Jeans aren't going to cut it. They have almost no stretch and very little give in them, so they will limit your movements if you seek to do any physical activity while wearing them. However, they will be okay if you don't plan on doing much active work while wearing these jeans.
Women's High Rise Skinny Fit Jeans
Women's High Rise Skinny Fit Jeans are slightly wider in the hip area and slightly longer. Some stores give the stretch in the jeans a name, but it is mostly just extra fabric added around the waistband to make the legs look longer. These pants are designed for women who want to hide their shape, whether overstuffed or too-fat thighs. The higher rise jean (high rise being another term for "slim fit") does not have more room from the hip to the ankle than regular straight-leg jeans. It may provide more room in some areas of your body than other brands of straight-leg jeans do, but it stretches quite a bit everywhere else.
Women's Slim Tapered Ankle Jeans
It would be best if you got slim tapered-ankle jeans to make your legs look long and sleek. These are the most popular style of women's jeans these days. The tapered ankle fits closely around your ankles but is less tight than skinny jeans. It also looks great with boots and other shoes with a slight heel.
These jeans work wonders for your body because they make you appear thinner overall and give off the illusion of having thin legs and narrow hips. In addition, they come in three different colors: black, blue, and dark wash.
Conclusion
The H&M Men's Skinny Fit Jeans is an excellent choice if you want to wear jeans without excess fabric around your waist and legs. They are a bit long and hard to find in stores, but they are a good deal when they are on sale. The H&M Women's Skinny Fit Jeans are also an excellent option for women who don't mind wearing pants that aren't as skinny as their skinny jeans.