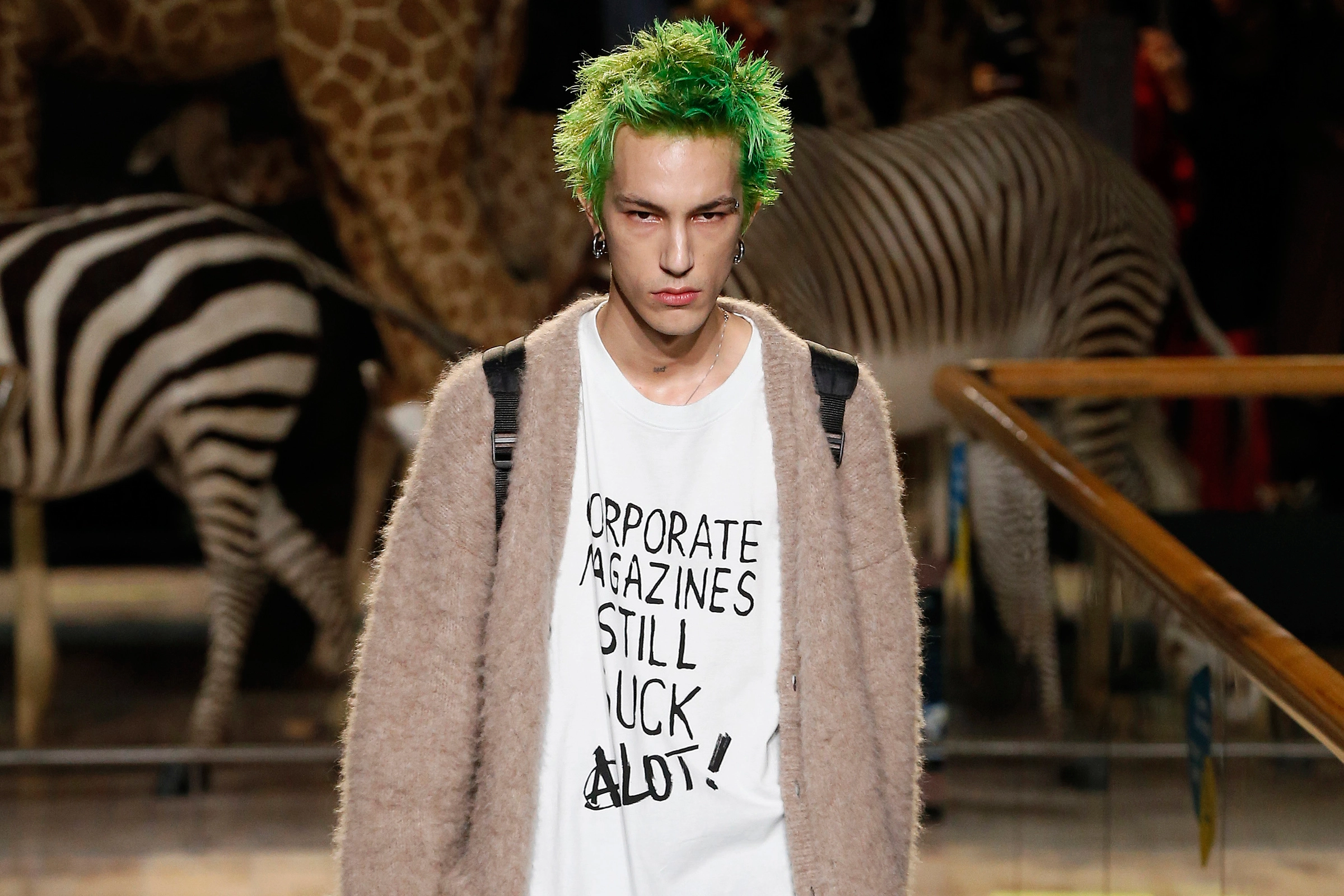 Explained-Kurt Cobain Outfits!
NIRVANA, KURT COBAIN, AND GRUNGE: Seattle's music scene at the time was dominated by grunge, an alternative rock subgenre that emerged in the latter part of the 1980s and gained popularity there. Kurt Cobain's band, Nirvana, is frequently cited as the one that best embodied the grunge movement.
The song Smells Like Teen Spirit, from the band's 1991 second studio album Nevermind, gave Cobain and bandmates Dave Grohl and Krist Novoselic their first taste of mainstream stardom. Kurt Cobain and Nirvana gained notoriety almost immediately after being lauded by the media as the representatives of the younger generation.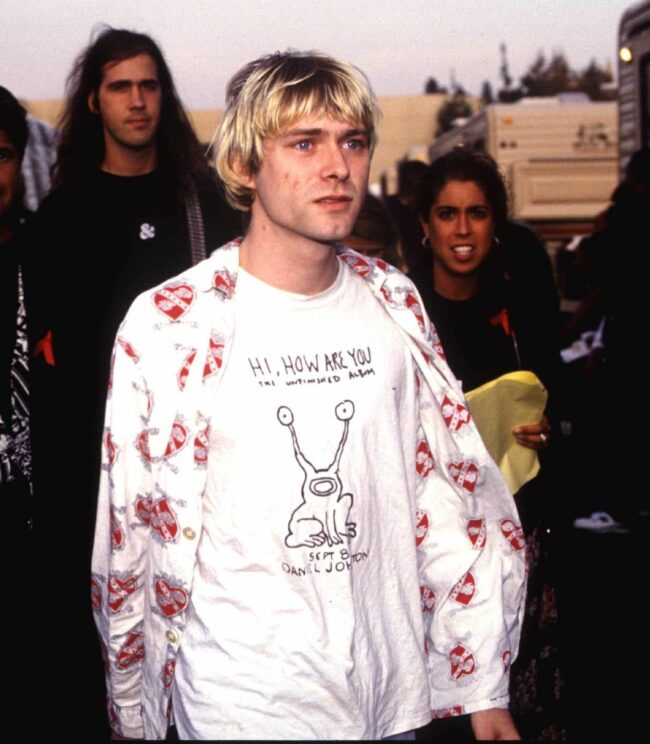 With songs like Rape Me and Serve the Servants, the band's 1993 album In Utero challenged how the public perceived their message. Kurt Cobain tragically committed suicide in 1994, at the height of Nirvana's fame, and became a member of the 27 Club.
Kurt Cobain was the creator of the distinct grunge style, which was embraced by a generation and is still revered today. Nirvana's leader had a distinctive style that was similar to something you might find at a thrift shop. Graphic t-shirts, light wash jeans, oversized knits—especially the cardigan sweater—made up Cobain's chic uniform.
Kurt Cobain Outfits often wore women's attire, which is another interesting detail about him. Kurt Cobain's wardrobe arsenal included dresses. Cobain's iconic style emphasized the skill of assembling a variety of one-of-a-kind pieces in a relaxed way and mixing and matching colors and textures.
CURRENT GRAGGE STYLES
As a lighthearted homage to the decades that came before, the grunge trends of the 1990s are resurfacing. Additionally, it's a great method to depict the restlessness of youth. Many fashion critics attribute Hedi Slimane's fall/winter 2013 menswear collection for Saint Laurent to reviving interest in the grunge trend. Since then, grunge has been interpreted in a variety of modern ways, one of which is the spring/summer 2022 collection from Dsquared2.
Grunge is as closely associated with the 1990s as The Spice Girls, zigzag partings, and illegal raves. The subculture—born in Seattle and allegedly named by Sub Pop Records boss Jonathan Poneman—quickly shifted the popular aesthetic in an altogether angrier direction, packing the previous decade's bold shoulder pads, lively colors, and loud patterns. And who was at the center of this movement, dressed in their vintage band tees, fuzzy cardigans, and worn-out Converse? Kurt Cobain, lead singer of Nirvana, of course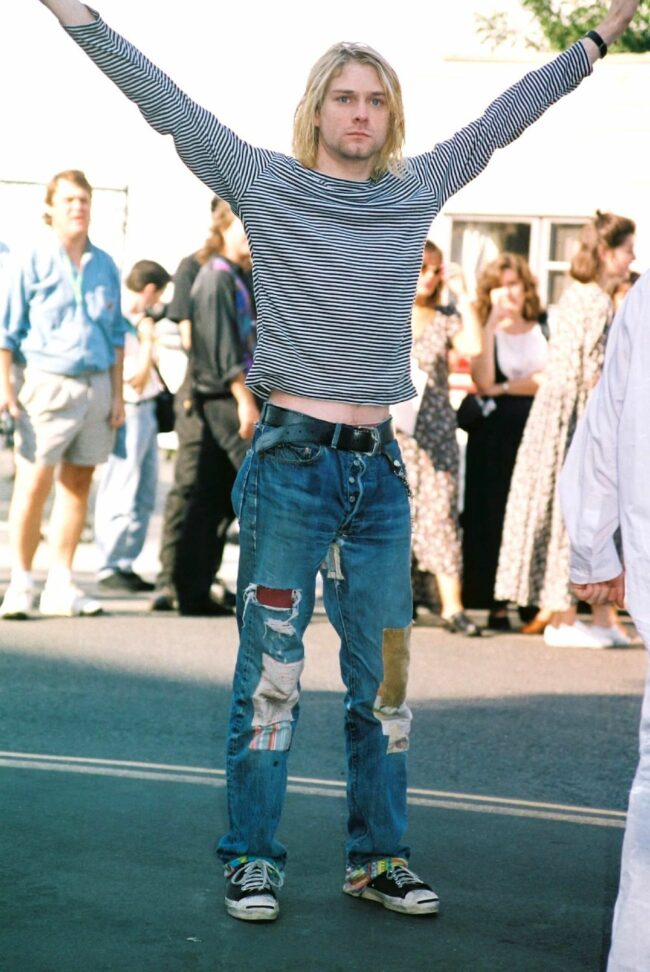 They performed many shows, released their third album, In Utero, and became one of the most successful bands of all time. Kurt went from being an unknown child in a little hamlet in Washington to becoming one of the most well-known musicians in the world in the span of just a few short years. He was an alternative heartthrob who, unbeknownst to him, had a small but exquisitely chosen wardrobe that would continue to shape fashion long after his tragic passing in 1994 at the age of just 27. In fact, Kurt clones in bug-eyed sunglasses and patchwork jeans have been strutting down Saint Laurent and Gucci runways lately.
Numerous images, music videos, and magazine covers show Nirvana wearing clothing and makeup. Kurt sported a floral ensemble when on tour in April 1990 for a performance at Hampshire College in Amherst. He'd tell Melody Maker, "I like to wear dresses because they're comfortable. There isn't anything cozier than a cozy flower pattern. Wearing a dress feels liberating, sexy, and comfortable. Fun ensues. Later, other musicians would pay homage to it, such as Post Malone, who 2020 streamed a Nirvana tribute concert, and Kid Cudi, who performed on Saturday Night Live in April wearing a look by Virgil Abloh. Kurt walked so that Harry Styles could, as one Instagram user noted: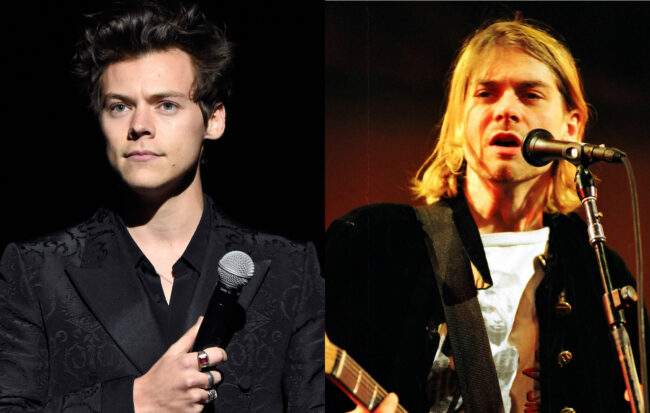 Kurt and Courtney Love were wed on February 24, 1992, as the sun was setting over Waikiki beach in Honolulu, following Nirvana's epic tour of the Pacific Rim. Kurt was reportedly planning to wear a dress for the event but opted to wear a pair of checked pajamas instead. He accessorized with a long blue beaded necklace.
Kurt is layering again, this time with a Daniel Johnston t-shirt commemorating the Sacramento musician's sixth album Hi, How Are You: The Unfinished Album, over a heart-detailed open shirt. Although Homestead Records released the album in 1988, it wasn't until the Nirvana vocalist wore it at the MTV Awards in 1992 and then repeatedly wore it that it became widely known. Kurt frequently wore T-shirts promoting bands like Frightwig, Sonic Youth, The Shaggs, Jawbreaker, and fellow Sub Pop group Mudhoney.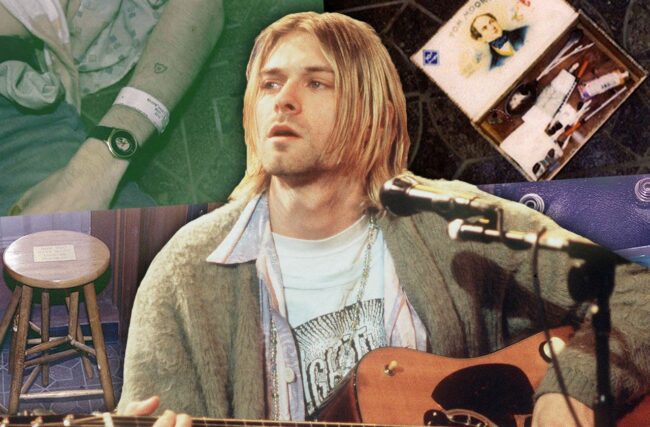 This is Kurt, as we all know and love him from costume parties, complete with his familiar striped T-shirt and red bug-eyed spectacles. Kurt gives a small smile to the camera while holding his daughter Frances Bean's ankle as she is comforted by RuPaul while dressed as a woman. The fact that Kurt also had these sunglasses in blue and white will be well known to fans, but did you know that the latter shade experienced a real moment about four years ago when extremely similar designs debuted on the runways of Saint Laurent and ACNE? a classic icon.